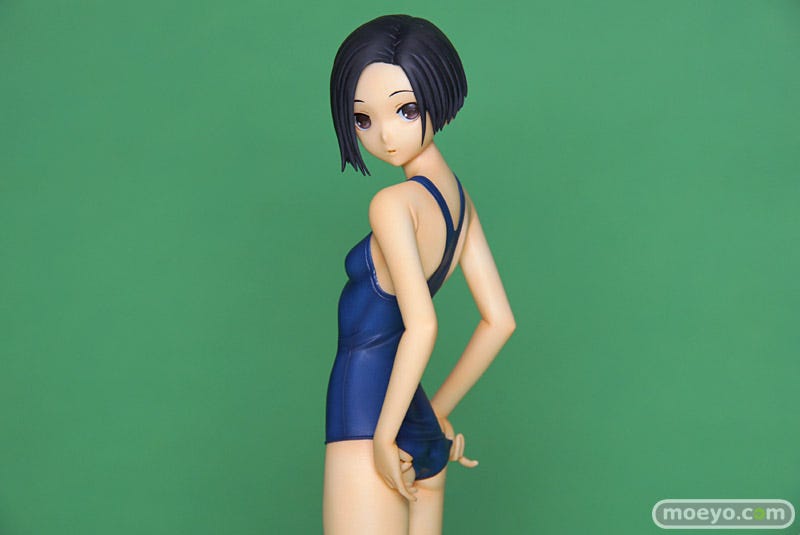 Figures often have extra hands or arms for collectors to switch out for new poses. Sometimes figures have extra hair, and alternate hairdos are exciting!
Take this statue of Rinko Kobayakawa from Konami's hit love simulator Love Plus. She comes with two different hairstyles—one is her default 'do, and the other one, the clumpy bangs, isn't.
Love Plus was released in 2009, and has become one of Konami's most iconic game titles—in Japan, up there with Pro Evolution Soccer and Metal Gear Solid. Some guy even "married" a Love Plus character.