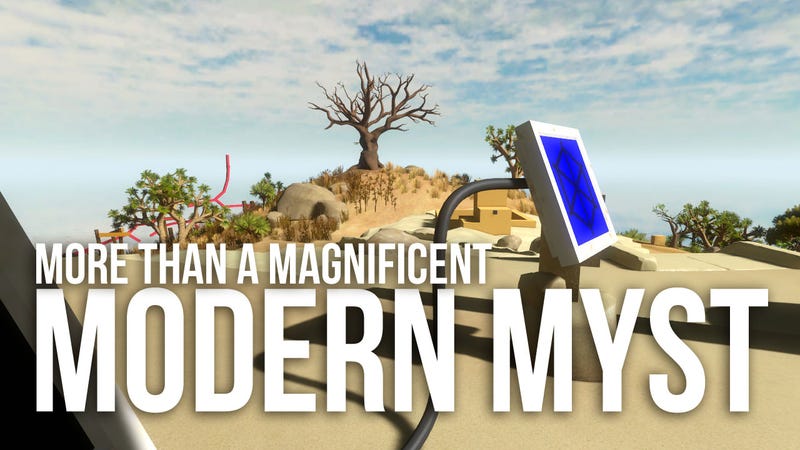 The last time I'd been to the island, it didn't make sense to me.
I had exited a building that had birthed my presence into the island's sun splashed terrain. I'd confronted some blue panels in the manner a driver confronts a stop sign.
The panels were signs I didn't know how to read. They were puzzles, I guess, but they seemed too simple to be anything other than a trick. They let me trace a line into a maze, using an Xbox 360 controller wired to the PC I saw this island on, from a beginning point to end point.
I left the island last September. My visit had only lasted a few minutes.