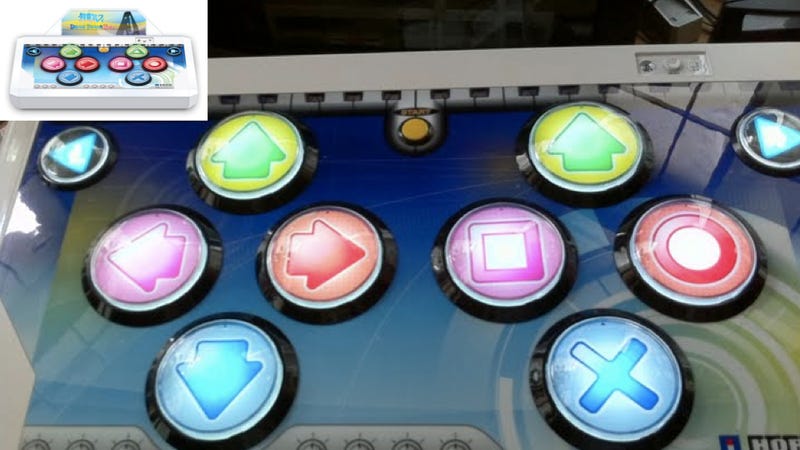 Let's say, you ordered a large, 2.2 feet by 1.4 feet controller that costs $360. The controller's production is contingent on people like you pre-ordering it.
Then, you get the controller. And you noticed that something was wrong—off-—and made even more noticeable by the controller being so damn big.
Can you spot it?
Created by famed Japanese peripheral maker, the controller is for the PS3 version of a Miku Hatsune arcade game. And only that. While the controller's mistake does not impede play, it sure does look odd, especially to those familiar with the arcade original.