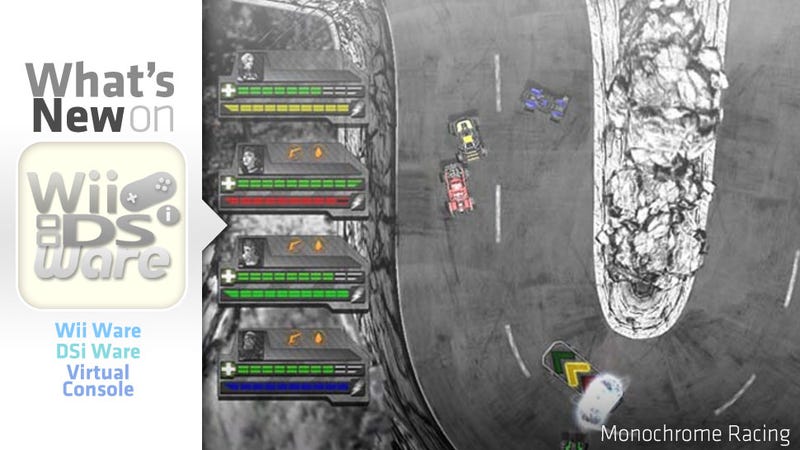 I can understand leaving Mario Picross for the original Game Boy in black and white, but in this day and age a WiiWare game needs to be completely filled with vibrant splashes of color. Shame on you, Monochrome Racing.
I suppose it's okay to make your game mostly black and white when it's a design decision. It worked for Peter Molyneux anyway, so I'll give developer Nordcurrent a break. I mean heck, it's got 80 tracks, 10 upgradeable vehicles, and racing for up to four players simultaneously. Molyneux's game didn't even have one upgradeable vehicle, so I guess Monochrome Racing is a better racing game than Black & White. Pity it's downloadable; that would have made an excellent back cover blurb.
Now that you've seen the best, check out the rest of this week's Nintendo Download, and be sure to grab a copy of Mario Picross before McWhertor snags them all. He's got a bit of a problem.