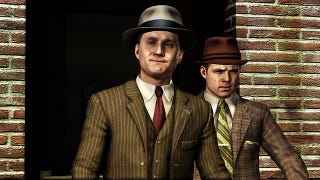 With Rockstar reluctant to publish LA Noire developers Team Bondi's next game, rumours are circulating that studio founder Brendan McNamara is in talks with George Miller's KMM studio, with the aim of being absorbed into the Mad Max and Happy Feet creators.
One verified source working at Dr D, George Miller's Animation Studio, claimed that multiple members of Team Bondi, including Brendan McNamara himself, were seen getting a tour of the Dr D offices.
"Brendan McNamara was seen walking through the buildings of Dr. D yesterday, where Happy Feet 2 is being made," claimed our source.
According to the source this bothered some Dr D workers, many of which were ex-Team Bondi employees.
"Because Dr. D is filled with former Team Bondi employees who left due to the abusive work conditions," the source continued, "this unexpected visit was quite… unsettling – to put it mildly."