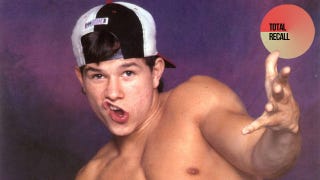 Almost every gaming platform ever released has its oddball titles. The ones that weren't quite games, the ones that weren't quite there.
For Sega's Mega CD add-on in the early 1990's, that oddball was the Make My Video series.
Spanning three titles, all of them released in 1992 (the year the ill-fated CD expansion for the Sega Genesis was released), the idea behind Make My Video was that the "player" would have access to a bunch of grainy, pre-recorded video and special effects and could then edit them together to form a music video.
So, yeah, they weren't games at all. They weren't even half-assed editing suites, since the selection of effects and decisions you could make (or were strongly suggested to make by in-game prompts) were severely limited, forcing you to choose from scenes from an artist's official video, random stock footage or even more random special effect shots.
In short, they were abysmal. But that's not what was so remarkable about them. What was remarkable was that all parties involved, flush with Mega CD madness, poured an enormous amount of money into them. Developed by Digital Pictures, the same guys responsible for Night Trap (and published by Sony), the Make My Video series enlisted the talents of three of music's biggest stars of the time.