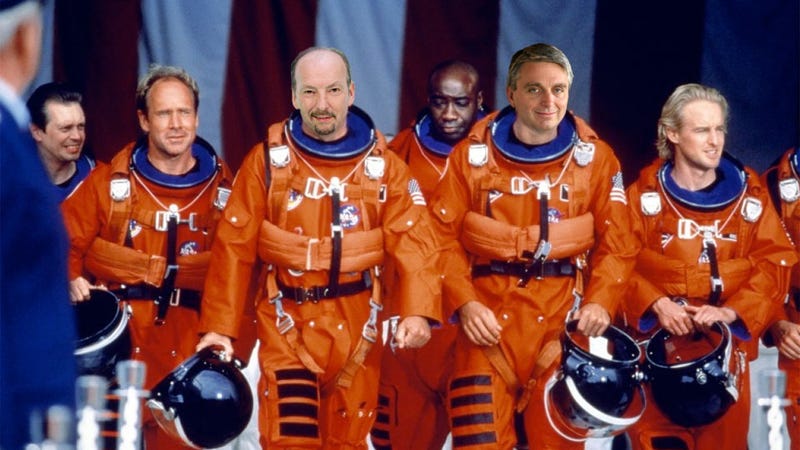 A cocktail-napkin calculation about what's at stake in former NCAA players' lawsuit against EA Sports arrived at a potential cash-and-prizes value of $1 billion. But as apocalyptic as that total sounds, Electronic Arts doesn't sound too worried.
"We could lose billions more if a giant meteor hits the earth," spokesman Jeff Brown told CNBC's Darren Rovell, who whipped up the estimate today. "We're not planning for either outcome."
Well that's good to know, although it isn't reassuring that Electronic Arts is in charge of plans for extinction-level asteroid deflection. I'd rather they outsource that to BioWare.
Kidding aside, I'm not sure how to take Rovell's figuring, which gained a lot of traction largely because he is the nation's biggest name covering sports business. The pricetag assumes a few things, not least is that the players prevail in this class action suit. They very well could, but their case against EA Sports depends upon a finding, under Indiana state law, that EA knowingly, willfully or intentionally violated players' rights to publicity.
Now, they allege conspiracy between EA and the NCAA to keep the subject of paying players for their likenesses out of the question, but that is not an open-and-shut case. Second, Electronic Arts contends their depictions of athletes, even celebrity athletes, in a realistic sporting environment, are works protected by the First Amendment. Before you go snickering, that's a claim upheld by a federal judge, in a lawsuit brought by Cleveland Browns hall-of-famer Jim Brown.