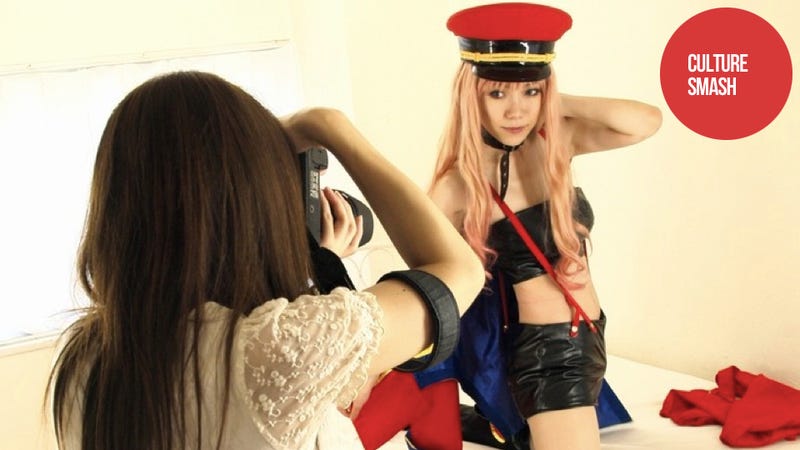 For years, armchair photographers have made do with crappy convention center backdrops while taking cosplay photos. That's changing.
In Japan, you can rent studio space and hire cosplayers at speciality studios like PhotoPlus and Cutie Factory, by the day or hour. The studios are often converted apartments with cute bedrooms and moody parlors that provide ideal backdrops for women in outrageous anime and gaming outfits.
These studios have become increasingly popular in the last year or so and are an evolution of "satsueikai" or the "photography events" held at idol DVD and picture book release events. Famous cosplayers like Ushijima Ii Niku appear at satsueikai with the purpose of allowing fans to snap photos in a controlled environment.