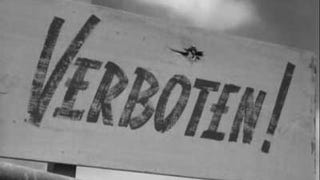 One of the cornerstones of PC gaming is the modding scene. The best games embrace this. The good ones at least let you play with certain aspects of a game. The stupid ones try and ban them outright.
Yet that's exactly what upcoming blockbuster Diablo III has done, an FAQ handed to Kotaku at a recent press event stating:
Q: Will Diablo III include support for bots and/or mods?

A: No, for a variety of gameplay and security reasons, we will not be supporting bots or mods in Diablo III, and they'll be expressly prohibited by our terms of use for the game.
Just to clarify, mods won't just be discouraged from this game, they're expressly prohibited.
Blizzard certainly has its reasons for this, most of them stemming from its use of Battle.net to force all users to connect to the internet to play (not to mention the workings of the in-game marketplace) But that won't change the fact that this move will piss a lot of people off, especially those looking for a singleplayer-only experience.