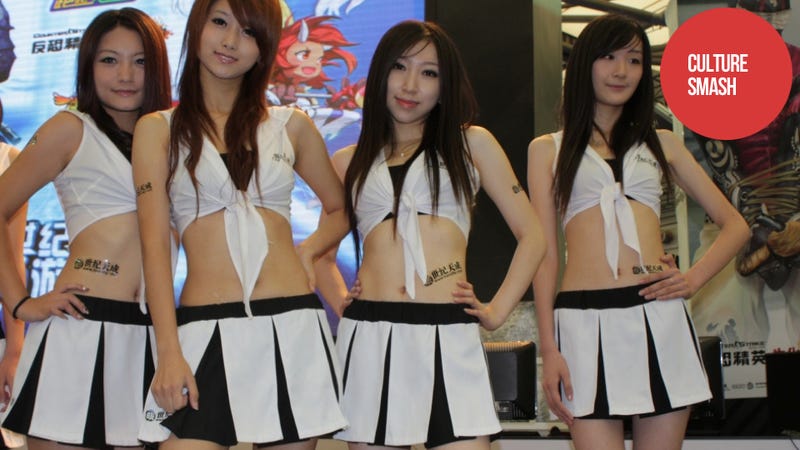 ChinaJoy, the country's biggest online game convention, is less for video games and more for something else: ladies in skimpy outfits.
They're called "spicy girls", and that's exactly what they're supposed to add to the show—spice. This year, that is changing.
Earlier this year, there were reports that ChinaJoy was getting hard on spicy girl regulations, forcing exhibitors to dial back the short skirts and ample cleavage.