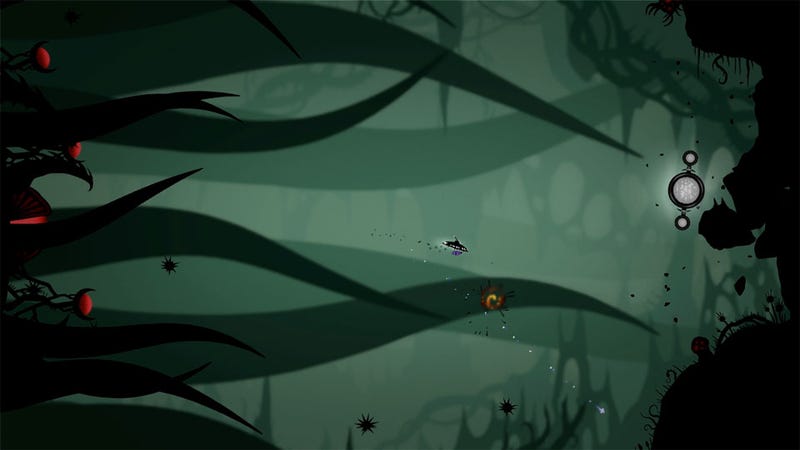 Beautiful adventure game Insanely Twisted Shadow Planet comes to Xbox Live Arcade next week. It is a mysterious, quiet game—Dimmu Borgir music notwithstanding—that is Metroid-like, full of exploration, power ups and re-exploration, at least on the single-player side.
But there is a multiplayer side to Insanely Twisted Shadow Planet as well.
This 10-minute-long video of Insanely Twisted Shadow Planet gameplay does a very good job of showcasing the single-player side of the game's atmosphere and mechanics. I played about half of that exploratory demo during a hands-on session with the Xbox 360 game at Comic-Con. It felt like a free-floating game of Metroid in which I unlocked new abilities for my flying saucer, navigating an alien world populated with indigenous threats and strange mazes.