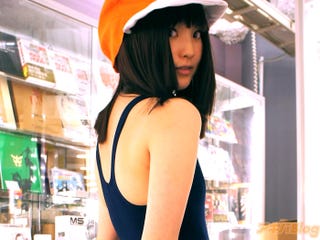 Nerd retailer Mandarake is a self-described "ruler of time". Ruler of in-store promotions might be more accurate.
To kick off summer, Tokyo's Mandarake Complex held a one-off in-store cosplay event with six Mandarake staffers dressing up as characters in swimwear.
Staffers dressed up as characters from Macross F, Puella Magi Madoka Magica, and Tales of the Abyss.