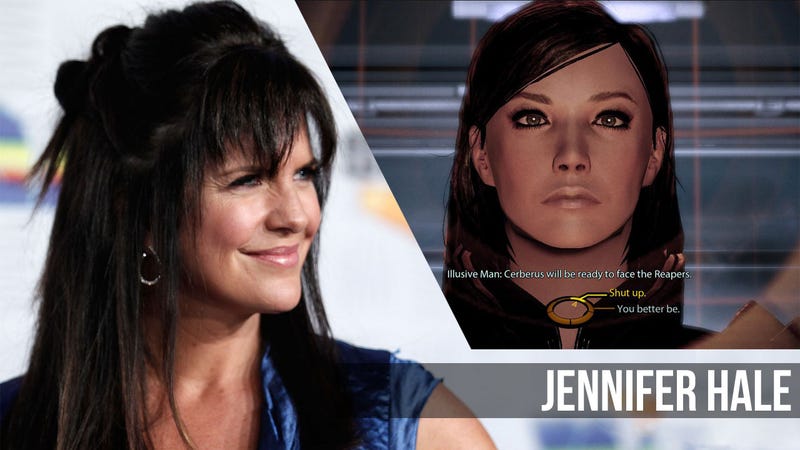 I recently asked writer Tom Bissell whether voice actors might ever become celebrities in the video game world. I wondered whether they would ever be featured as headliners who could single-handedly amplify sales and excite major curiosity.
"Unless every game uses the immensely expensive and complicated processes Team Bondi and Rockstar Games employed in L.A. Noire, there's only so much a voice actor can do with his or her in-game performance," he told me. "A voice actor can hit all the right emotional notes, but the gestures and facial inflections and other performative tics we expect from a live-action performer are pretty much impossible to capture outside of Pixar- or Disney-style animation."
Digital representations of nuanced human movement and behavior are expensive and painstaking. They limit the effectiveness of an actor's work in a video game, but Bissell believes that there are deeper reasons why performances by actors will never dominate video games:
"The kinds of big, bold, emotional storytelling moments that traditional, authored drama lives by—and that actors live to perform—doesn't have an obvious place in video games. Not even in L.A. Noire, whose focus was storytelling. That's the giveaway, I think. The video game is not an actor's medium and it's not a writer's medium, though getting talented actors and writers can certainly make for better games. But acting is probably never going to be the point of games."
Crucial, but subordinate; powerful, but not the point, voice acting is one of the most unexplored and unexamined tools in the game developer's arsenal. It's now being examined by Bissell, a writer of fiction, memoir and journalism, including Extra Lives: Why Video Games Matter, who has lately brought a refreshing intelligence and rigor to discussions of games—particularly how they operate (or fail to operate) as storytelling vehicles. Bissell is profiling voice actor Jennifer Hale for an upcoming issue of The New Yorker.
"Acting is probably never going to be the point of games."
Hale is one of the top voice actors in video games. She is well-known and well-loved by many gamers, particularly for her role as the female incarnation of Mass Effect series protagonist Commander Shepard. She is a voice actress of unique ability and emphasis; the success of her performance as Shepard can be summed up by the feeling that we can influence—but never absolutely control—the character she has created. Fan enthusiasm for Hale's performance has been ardent enough to convince BioWare to feature female Shepard, for the first time, in both a trailer and on the box art for Mass Effect 3.