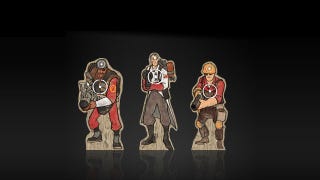 Last night on the way back to my apartment in New York's Lower East Side, I saw a crowd of men standing around two motorcycles. I'm a fledgling rider myself, as well as newly returned to the city. I'd spoken to these guys a few times before and did what I typically do when I see a guy on a hot bike: walk up and ask him how he likes it.
It wasn't until I saw him glare at me from underneath his shield that I realized I was bothering him. I instantly sobered up, only to realize that the group of men standing around the bikes—patrons of the Italian restaurant next door to my place who routinely get together and ride the exact same sort of dual-sport (on/off road) machines I'm trying to learn how to ride—had all gone silent.
"He's trying to leave, dude," the owner of the restaurant (and sort of the leader of the pack) laughed. And it was then I realized that I was standing there acting like a star-struck kid instead of one of the dudes. I'd just poured two months of slowly trying to get to know these guys well enough to be invited to go riding with them down the drain. They might tolerate me, but they weren't going to invite me into their group.
I don't blame them. When you've got a good thing going on there are lots of people wanting to ingratiate themselves into your club. And it's more likely than not that the newbies aren't going to be as friendly or as talented as your established clique—and it's not anybody's responsibility to slow down for the new guys.
I'm seeing a similar thread running through the Team Fortress 2 community the last couple of weeks since Valve turned the online multiplayer shooter into a free-to-play game. Just a couple of days afterwards there were already scripts available that would block new free-to-play players (free-to-players?) from servers. In a community already starting to divide between old-school, game-as-team-sport types and the more casual players interested in collecting and trading weapons and accessories, another fracture of a community is a logical but unfortunate byproduct.