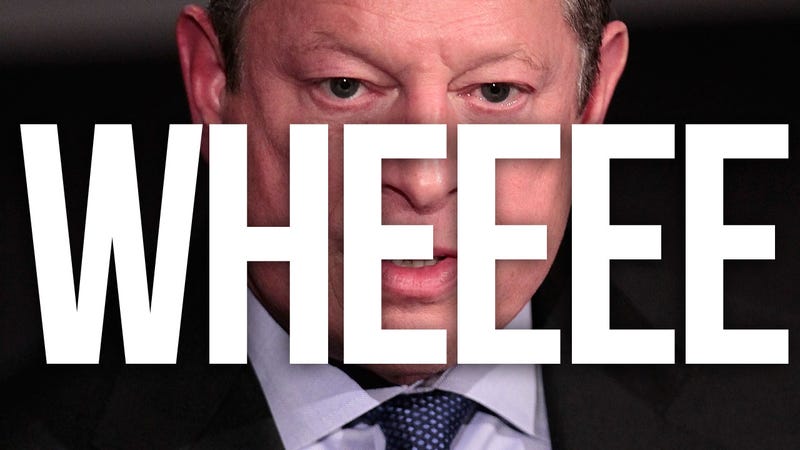 I have not confirmed this, but I believe that you would not be allowed to keynote a climate change conference if you hadn't sweated in the past 25 years.
But a couple of weeks ago, former Vice President Al Gore keynoted the Games For Change conference—a conference about the potential for video games to improve society—and confessed in that keynote that he hadn't played a video game in earnest since Pong.
Oh, he name-checked Zynga boss Mark Pincus in his keynote and shared game design wisdom he cribbed from his friend and former Electronic Arts chief Bing Gordon. He even declared video games the "new normal" for millions of people. But apparently if you used to be a heartbeat away from the Presidency, you can be pals with titans of the gaming industry without being compelled to play their stuff.
Such is the state of video game's defenders, a new crew that also includes conservative Supreme Court Justice Antonin Scalia, author of the recent decision that affirmed that video games should enjoy the same Free Speech rights as books, music and other species of speech. These folks are unafraid of video games. They believe games have rights.