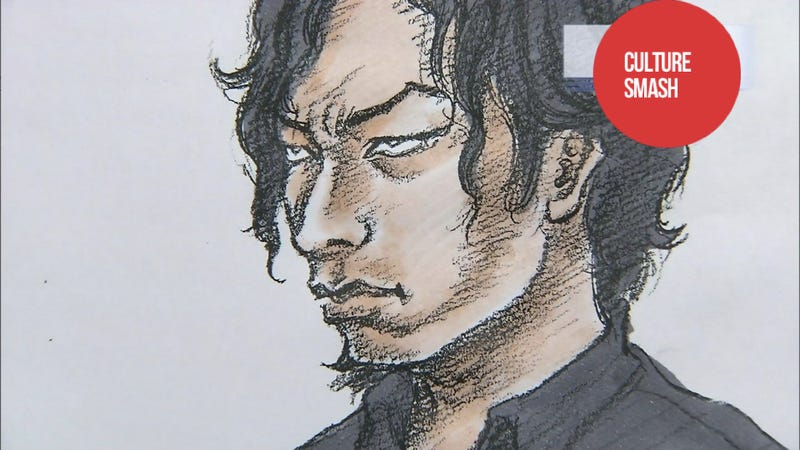 On March 24, 2007, 22-year-old Lindsay Hawker went to a cafe with a man she had met only days earlier, Tatsuya Ichihashi, then 28. Ichihashi had approached her on the train and then followed Hawker home, asking her for a drink of water. She acquiesced.
While Hawker got him a glass of water, Ichihashi drew a portrait of her, including his name, telephone number, and email address. They agreed to meet for an English lesson, but four days later, Hawker was dead.
Ichihashi is now on trial for Hawker's murder, after a manhunt that led Japanese police on a wild goose chase across the country. Japanese netizens are glibly comparing Ichihashi's appearance to the promotional art for role-playing game Lost Odyssey or something out of Death Note. "He looks too stylish," wrote one netizen. "He looks scary," wrote another.
This isn't Lost Odyssey or Death Note, it's something far sadder. A young woman taken in the prime of her life. After the English lesson, Ichihashi apparently said he didn't have money to pay Hawker, and persuaded her to take a taxi back to his apartment.
Hawker was brutally beaten, her mouth gagged, and her hands tied. She was discovered in a bathtub on Ichihashi's balcony filled with sand, compost, and chemicals used to decompose. Ichihashi apparently dragged his bathtub out onto the balcony. Her head had been shaved.
He cut moles off his face, scissored off part of his lower lip, and sewed a thread through his nose to alter its shape.
After missing work at her English school, the police were called on March 26, and they appeared at Ichihashi's apartment later that evening. Ichihashi escaped, and went on the lam for two years. Police found wigs in his apartment, leading to additional photos of Ichihashi to be released of him dressed in drag. There was suspicion that he was into cross dressing. Gay men reported that Ichihashi spent time with them while he eluded police. Police thought that Ichihashi might have escaped to the Philippines, a seemingly favorite destination of Japanese criminals hoping to get out of the country, or committed suicide, a seemingly favorite conclusion of Japanese police when they don't know what else to say.