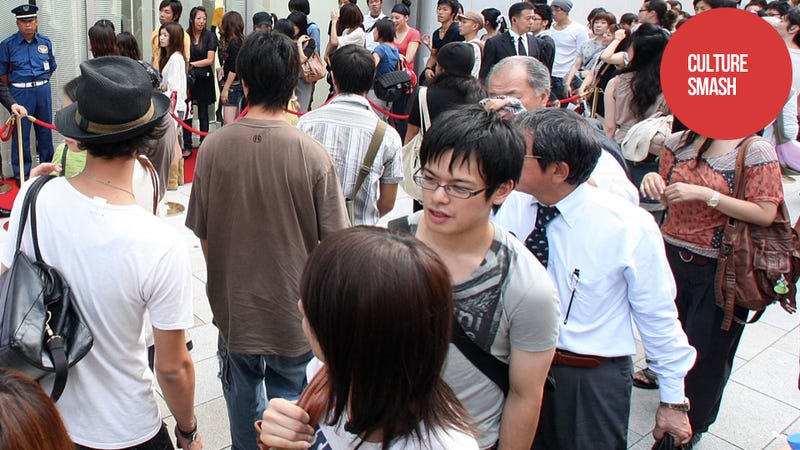 Whenever a new console launches in Japan, people line up. And whenever there are lines, there's often press there taking photos. During the last several hardware launches, I was there, doing just that.
For Kotaku coverage, I always try to take as many pictures as I can at several different stores to get a better feel for how something's doing. Still, whenever you see a line of Japanese people on TV or in a magazine, don't believe it. Don't.
In Japan, lots of people waiting is typically equated with success. This is why hardware launches are such a big deal in Japan. In recent years, because of overwhelming crowds, more and more Japanese retailers are offering pre-orders, cutting down on the first day sales panic.
Paid line standers are called "sakura". Jaded as I am, seeing people waiting outside a ramen shop always makes me wonder, are these people paid shills?
According to TV news reports, around 800 fans waited. (Fuji TV)
Popular restaurants in Japan do draw lines. It's the same anywhere, really. Certainly, not every line is filled with phony customers, but there are people, such as Kinect line-stander "Butch", who claim to be professional shills.