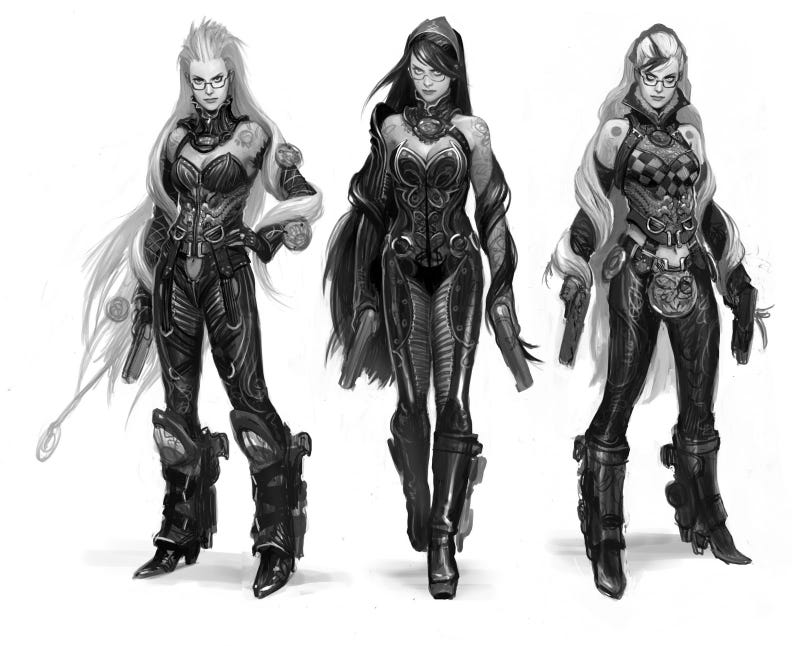 As far as video game characters go, Bayonetta was built with one thing in mind. The suit, the heels, the librarian glasses, all there for sex appeal. But would she have been sexier if she was less "Japanese"?
I mean, let's face it, accent aside (at least in the Western version) she's still a very Japanese character, with ornate detailing and quirks like shoes that are also guns. As you'd expect, since Bayonetta was a Japanese game!
So it's interesting to see these images by concept artist Wesley Burt (who we featured yesterday), done as a rough little test with Sega (that obviously nothing came of) back when the game was still in development.