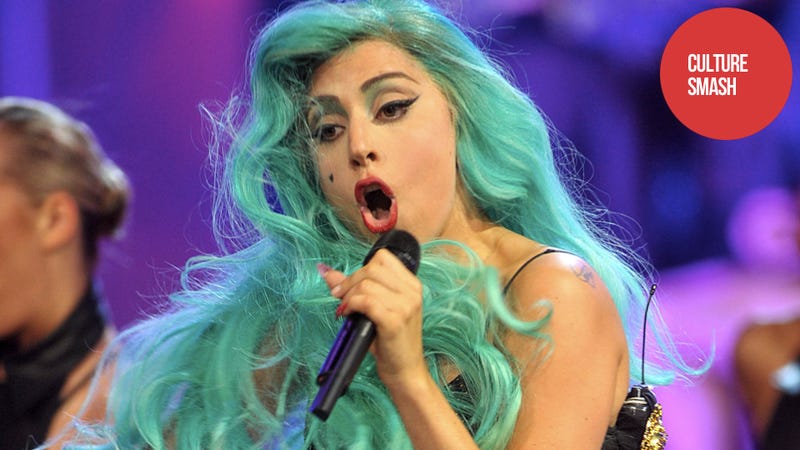 This week, pop superstar Lady Gaga arrived in Japan, sporting the aqua colored hair she's had for weeks now. She's in the country for a Japanese earthquake charity event. She wore wrist bands that read "Pray for Japan" in English and Japanese.
But as soon as she stepped off the plane, her Japanese fans wondered something her Western Japanophile ones already have been: Is Gaga taking fashion tips from virtual idol Miku Hatsune?
Miku Hatsune is a virtual idol with blue-green hair. She's a character for the Yamaha's Vocaloid software, and she's gone on to spawn Sega arcade games. The virtual idol's even held concerts. When Sega put on Miku's concerts, fans were pumped. When other companies did, fans got pissed .