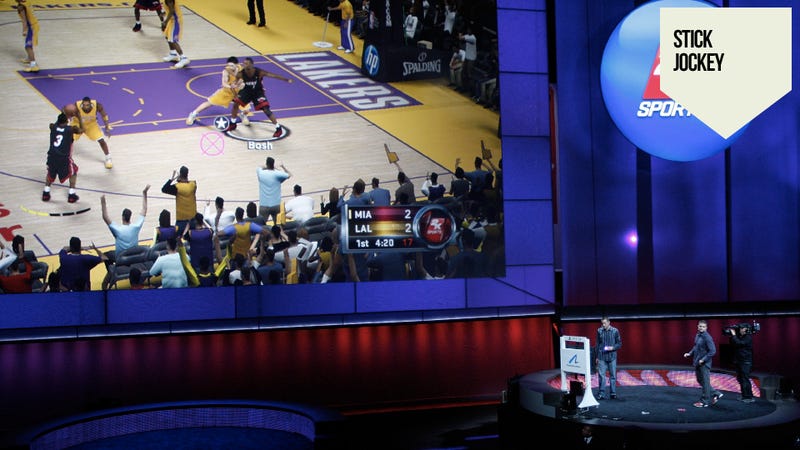 Gameplay impressions are difficult to form under the lights, sights and cacophony of E3 in full swing, where you never have enough time to see all of what you want, and there's always an appointment five minutes from now. It's even more difficult to get a good read on a sports game.
Usually what they show is head-to-head gameplay which, if the title is any good, is pretty consistent year to year. The subtler refinements, such as new animations, adjusted artificial intelligence, are things that you need a lot of time to see, and see repeatedly, to understand how well they work.
So, yeah, I saw Madden NFL 12, and I saw NBA 2K12 and I saw FIFA 12 and they all look great. But then, we knew that going in, and many were preceded by rollout campaigns that already highlighted their new features well before we got to L.A.
The real impressions, the newsy ones anyway, that I formed at E3 were more of the behind-the-scenes picture of sports gaming. Here they are, without any unifying theme, other than they're the 15-minute snapshots I took of sports gaming at the year's midpoint.
---
NBA 2K12 showed the least and came home with the most. I think they took at least half-a-dozen nominations in the sports category from various publications, including IGN's top honor in the category.