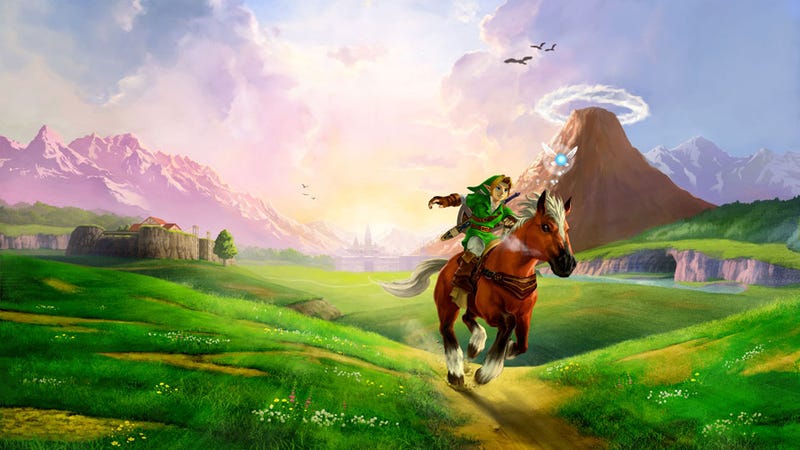 Kotaku recently asked eight questions of the chief creatives responsible for the Nintendo 3DS remake of The Legend of Zelda: Ocarina of Time, questions like "Why does Link auto-jump?" and "Do you think Navi is annoying?"
Longtime Zelda lead and co-director of Ocarina of Time Eiji Aonuma offered sometimes fascinating answers to our sometimes silly set of questions—with a little help from Nintendo music man Koji Kondo—offering some insight into the design process of the original game and its stereoscopic 3D remake. Perhaps most surprising is Aonuma's thoughts on the patenting of ideas like Nintendo's own Z-targeting, one of the better innovations of The Legend of Zelda: Ocarina of Time for the Nintendo 64. (Short answer: good for business, bad for games.)
Please note that this e-mail Q&A was conducted before E3 2011, before Nintendo revealed its Legend of Zelda 25th Anniversary orchestral concert plans and before Nintendo crushed my hopes of a comprehensive Zelda collection for the Wii this year.