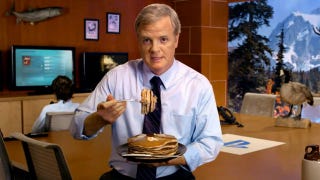 According to a report from Kyodo News, citing official Japanese government documentation, Sony Computer Entertainment knowingly delayed telling the public about the extent of an attack on its PlayStation Network so as not to "bewilder" its customers.
The report, submitted to the Japanese government and obtained under a freedom of information request, says that SCE was able to confirm internally on April 25 (American time) that a "fairly large amount of data" had been exposed to hackers. A press release issued the next day, however, only stated that Sony could not "rule out the possibility" that personal information had been compromised.
It's also claimed that PlayStation boss Kaz Hirai gave incorrect information in a statement issued on May 1, in which he said Sony didn't learn about the extent of the attack until April 26 (American time), a full day later than the company confirmed matters internally.