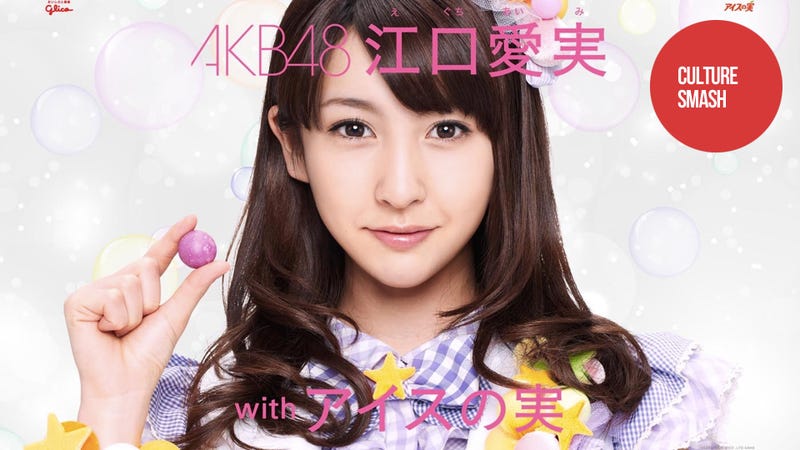 For years, gamers have developed feelings for characters that don't exist in the traditionally tangible world. They might look real, but the characters are a composition of art and reality. They are virtual.
But what if a virtual person was passed off as real? Or what if a real person was thought to be virtual? That's exactly what is happening in Japan.
Located in Japan's geek heaven Akihabara, AKB48 is the country's most popular female pop group. With give-or-take 48 members, you'd think AKB48 would have enough idols to appeal to all fans. Its latest member is Aimi Eguchi, who has rocketed from obscurity to become the poster girl for a Japanese ice candy, Ice no Mi.
What's caused such a stir is just how quickly Eguchi has ascended up the idol ranks. AKB48 fans follow the idols very closely, and the diehards can rattle off their names, hobbies, and vital statics. This is why one bundle for AKB48 PSP game came with photos and battery covers for all 48 girls.