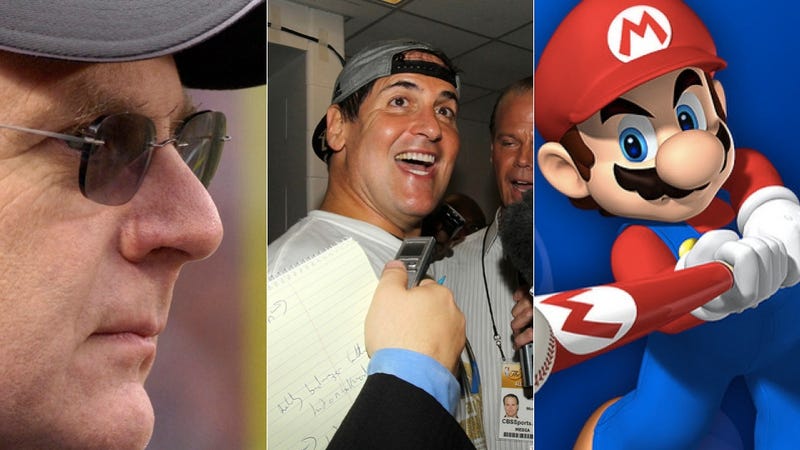 You might have wondered why so much attention was lavished on one doughy white guy after the Mavericks won the NBA title last night.
That was Mark Cuban, technology billionaire, and possibly the best owner in professional sports. But he's not the only nerd with a big wallet and a sports fetish. Here's how Cuban and the other team-owning tech billionaires stack up:
1) Mark Cuban
Team: Dallas Mavericks
2010-2011 Result: 2011 NBA Champions
Cuban made the bulk of his fortune selling internet radio service broadcast.com to Yahoo for almost $6 billion, and is still an active tech industry blogger. He spends a ton of money making sure that his teams are well-prepared, with high-tech scouting and advanced metrics, and he's turned the team into a perennial contender. He's basically everything you'd want your team's owner to be, down to his willingness to call the refs incompetent assbags.
2) Paul Allen
Team: Portland Trailblazers/Seattle Seahawks/Seattle Sounders FC
2010-2011 Result: Playoff Berth/First Round Playoff Win/Continued Existence
When Paul Allen isn't slamming former Microsoft partner Bill Gates in a new book, he busies himself by doing whatever the hell he wants, like owning a 414-foot yacht that houses two helicopters, two submarines and a pool. Turns out he's also a sports fan, so of course he bought most of the pro sports teams in the Northwest. His Trailblazers have had some of the worst injury luck on the planet, but they've been known for great management for years. The Seahawks have been a little down since appearing in the Super Bowl in 2006, but they did score a surprise playoff win over the incumbent-champion Saints this past season. We're told the Sounders don't suck too bad, either, but that's got to be grading on a heavy curve since they're in the MLS.