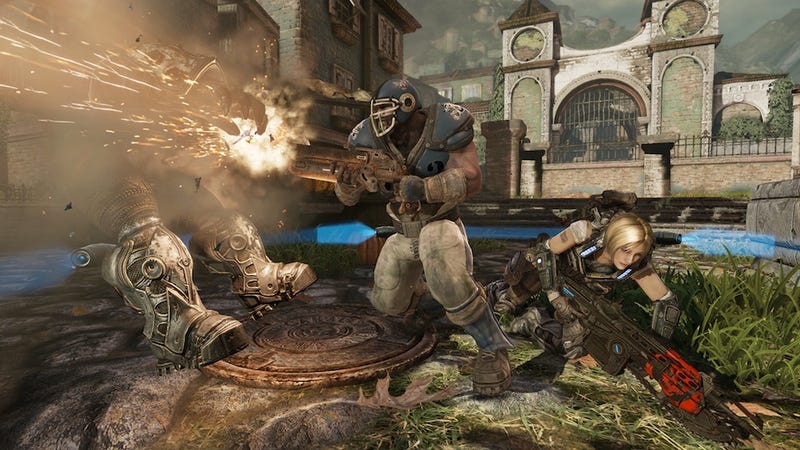 There wasn't going to be a Gears of War 3 beta last month.
The huge Xbox 360 shooter was simply going to come out in the spring, no beta to precede it. You'd be able to own the full game by now if everyone had stuck to the original plan. Things changed some time late last year. Microsoft delayed the game to the fall, leaving it creators at Epic Games an opportunity they'd wanted: to make a beta.
"We were on track to ship, and so we were nearing completion," Jim Brown, who heads development on the multiplayer portions of the first Gears of War and has resumed that responsibility for the new game, told me recently. "We figured this would be the perfect chance for us to do this. So we just dove in with both feet to do everything to get it out the door. "
Brown convincingly argues that the beta was no mere marketing ploy. He says it has made Gears of War 3 much better.
"There's obviously a huge marketing component," Brown said, "We got our name out there, we got people looking at the game, we got people hands-on playing the game." He's right. The beta was popular and was played by more than a million people while it was live for about a month this past spring.