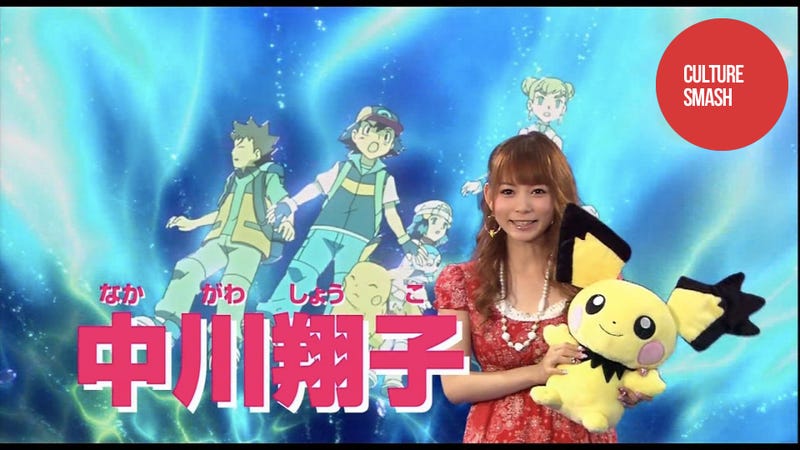 In the West, when someone says Pokémon, you think about your favorite Pocket Monster, the cartoons, or the games themselves. The same goes for Japan, but there's something else that comes to mind. Make that, someone else.
Singer, model, and person-on-television Shoko Nakagawa has been involved with each consecutive Pokémon feature film since 2007's Pokémon: the Rise of Darkrai. She is the queen of Pokémon.
Nakagawa's popularity exploded in 2006, and she was able to cash in on her Akihabara fan base for mainstream celebrity, going on to appear on variety programs and in shampoo ads. Not bad for someone who only a year earlier was appearing at sparsely attended Ninety-Nine Nights press events in Japan.
Of course, regular Pokémon voice talent, such as Ikue Ohtani, appear in every single Pokémon flick and TV episode. They don't appear as hosts on programs like Pokémon Sunday and the show that followed it Pokémon Smash! Nakagawa does. On these programs, she talks about Pocket Monsters, the anime and the games.