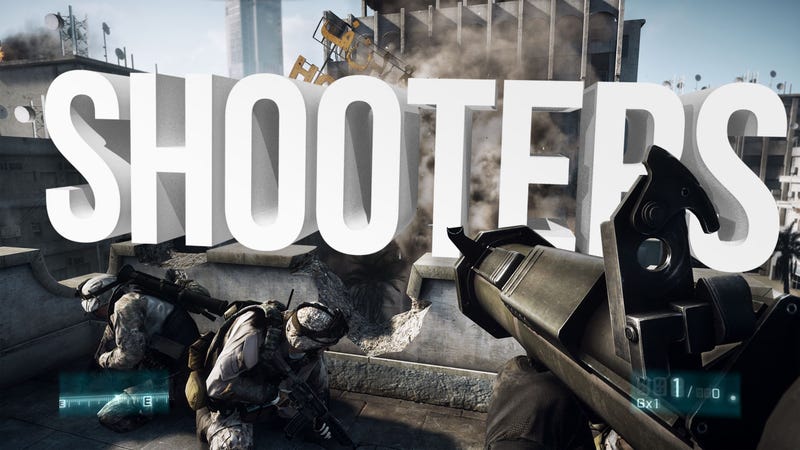 Prediction! There will be a lot of shooters (first-person and third-person) at E3 next week.
Yes, indeed. As crazy as it sounds, games that involve the rapid transferral of bullets (or lasers) from gun barrel to bad guy's head will be as ubiquitous at next week's E3 showcase of upcoming video games as shirtless people in a boxed set of Cops episodes.
What will these big shooters be? All of these, for starters...
Military Madness
Battlefield 3 (PC, PS3, Xbox 360): This year's Pepsi to Call of Duty's Coke. Made by DICE, the people who made the original Battlefield 1942 which was a beloved PC multiplayer-centric game that made war a sandbox for foot-soldiers who could jump into tanks and planes to help their team win. Only single-player has been shown so far; maybe multiplayer gets a blow-out at E3?