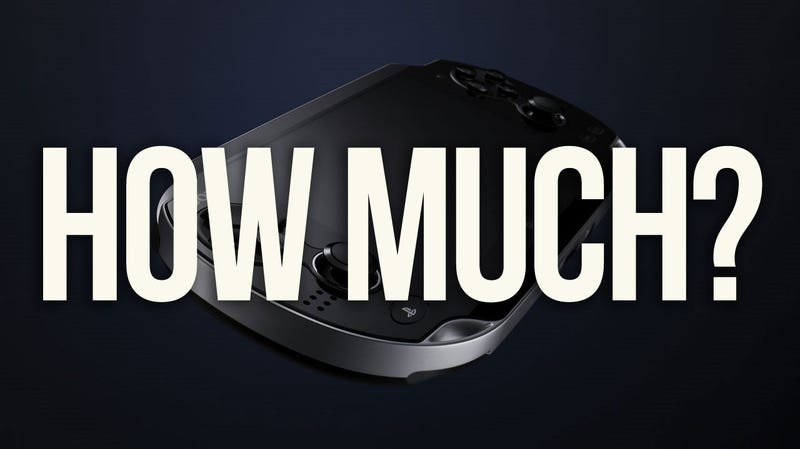 Sony's new gaming portable is priced just right, at least in the company's eyes. In fact, the NGP's price was determined before they started designing the dual-thumbstick portable.
While Sony Computer Entertainment's head of worldwide studios Shuhei Yoshida declined to tell Kotaku the official price for the NGP, something we suspect may be unveiled at E3 next week, he did talk about the reasoning behind how they set that price, how their new gaming device learned from some of the missteps of the Playstation Portable and what the executive makes of rival Nintendo's lackluster 3DS sales.
Back when Sony initially starting development on their Next Generation Portable they set an internal target price they wanted to hit for the launch of the system, Yoshida said in an interview last month.
"I feel very comfortably that we are going to be hitting it," he said. "We definitely consider this is the price that it has to be for people to even consider purchasing it."
The target price was set knowing that "at the end of the day gaming portable devices may not be something people feel like they need," he added.
Sony also looked at many other things, like the cost of the goods needed to create the device and the pricing of other similar devices. They also considered what they may be bundling with the final hardware, Yoshida said, raising the possibility that the device may come with pre-loaded games or other software or accessories.
Yoshida said the team is still looking at different bundle possibilities. Sony has already determined that there will be both a 3G version and Wifi only version. They also suspect there will be different bundles for different regions of the world.
The notion of setting a price based on what competitors charge raises the question of what Sony believes is a direct competitor to a device that is so thoroughly about gaming on the go.

What separates the NGP from the rest, Yoshida said, is its "unique gaming capabilities." Things like having dual analog sticks, something he called a huge differentiator. Something, I can't help but agree with after having spent hours playing games on the device.