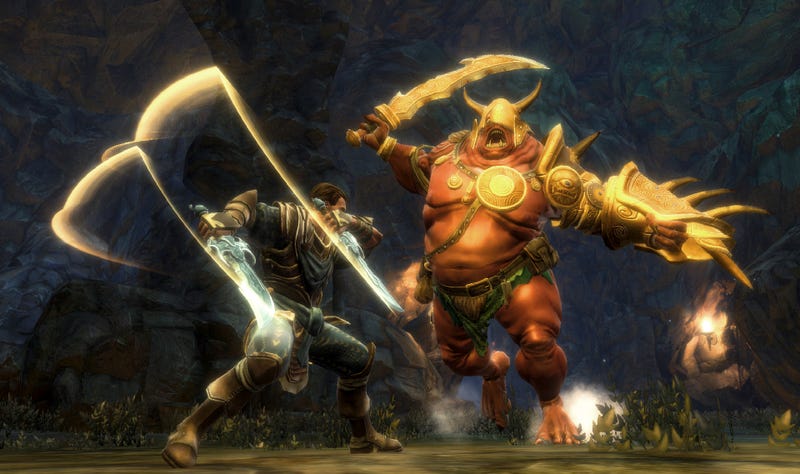 Everything about Kingdoms of Amalur: Reckoning seems designed to lose my interest. There's the title, the high fantasy setting, the silly race names. The entire game seems like a pastiche of all of the action role-playing titles that came before it.
But then I played it and suddenly I was enthralled.
I suppose it stands to reason that a game developed by Big Huge Games with the help of Ken Rolston (The Elder Scrolls III and IV), R.A. Salvatore (famed sci-fi and fantasy novelist) and Todd McFarlane (creator of Spawn) would be anything but forgettable.
It's odd then that at first glance, second glance, long demo, it's still easy to dismiss it.