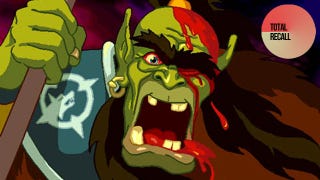 Before its realm of Azeroth was brought to life in 2004's World of Warcraft, Blizzard had tried once before to add a little depth to their fantasy franchise with a game that sadly never saw the light of day.
That game was Warcraft Adventures: Lord of the Clans.
In the late 1990's, and seeking to capitalise on the success of its Warcraft series of strategy games, Blizzard decided to develop, of all things, a point-and-click adventure game in the style of Lucasarts classics like Monkey Island and Sam & Max.
Lacking the experience in either developing within this genre or producing the 2D animation required for it, Blizzard struck up a deal with Animation Magic, a company based in the US but with employees in Russia. And this is where it gets interesting.
See, Animation Magic was hired for its expertise in crafting 2D animation. Yet its track record in this regard can be regarded as, well, a little suspect. Its most notable completed projects were the awful CD-i Zelda games, another awful CD-i game and an educational title.