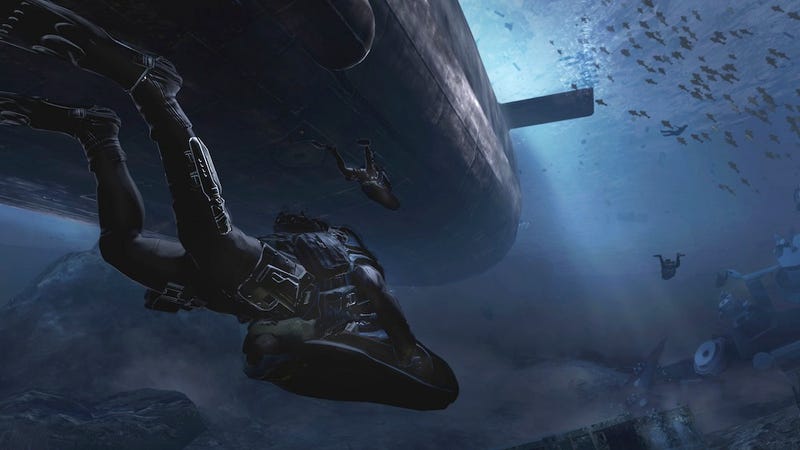 Modern war in modern cities: Gunfights in the walled canyons of New York City's Financial District, rolling battles in the subterranean train tunnels of London.
This is the promise of Modern Warfare 3, as revealed during a press event in Los Angeles last week. Call of Duty: Modern Warfare 3 doesn't reinvent itself, but it does strive to expand its framework, creating a battleground that isn't limited to a handful of settings, but instead globe-trots around the world.
Before kicking off a run-through of a hefty chunk, perhaps the entirety, of one of the two levels that take place in Manhattan, Infinity Ward's Robert Bowling takes to the stage to describe the upcoming shooter, something he does based on its scale. It covers the entire globe, he says.
While we know the game opens in India, the mission we're shown is set in Manhattan: "Black Tuesday". In the level that they show us you take on the role of Frost, a Delta Force operative under the command of Sandman.