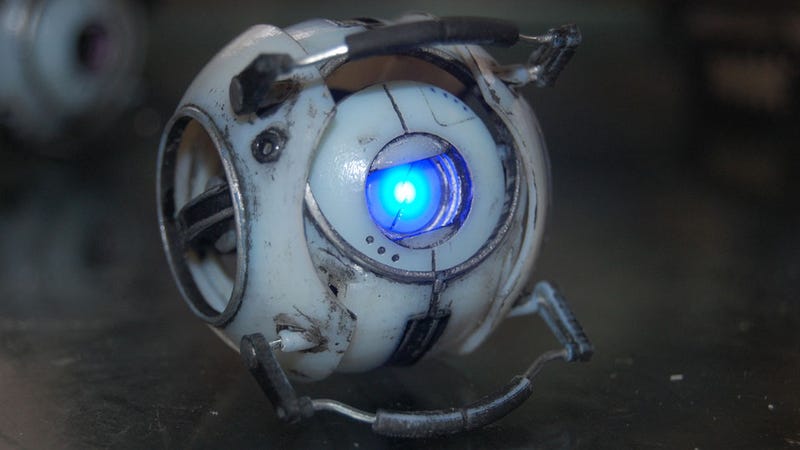 We've already seen our fair share of Portal 2-inspired art around these parts, but this series of miniature personality spheres by Chris Myles certainly takes the, ahem, cake.
Using a 3D printer, he's built four excruciatingly-detailed models, which aren't just perfect in their representation, but also swivel realistically, and even have LED lighting should they somehow end up in a dark, cold place.
These aren't your everyday hobbyist models. Myles designed them using professional tools like SolidWorks, and had them churned out on a very fancy Eden350 3D printer.
And before you ask, no. They're not for sale, and he's not making any more, for sale or otherwise.
If you admire Myles' handiwork, know he's been featured more than once here on Kotaku before, with his impressive Mass Effect 2 cosplay and, more recently, working Assassin's Creed hidden blade.