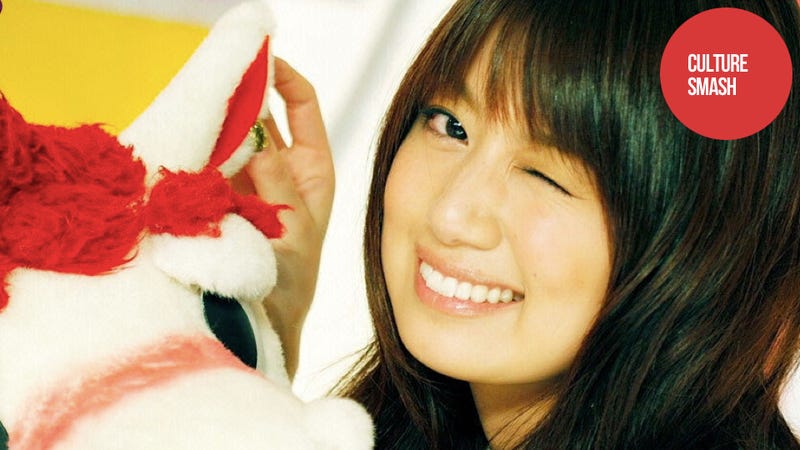 In Japan, pin-up model Aki Higashihara's blog is notorious. It's called the "Death Blog", after manga Death Note. In the popular comic, writing people's names in the "Death Note" notebook leads to their demise. On the Japanese internet, the same is said about Higashihara's blog.
The notion that Higashihara (above) pens Death Blog has been funny in the past, but recent her-blog-did-it accusations cut too close to the bone.
Higashihara's track record is impressive with "impressive" being a relative term. For example, she worked as a Dreamcast campaign girl, and then the console was defeated by the PlayStation 2; in 2008, she said she was getting married at the Imperial Hotel, and a fire broke out at the hotel; she appeared in an instant ramen commercial, and parasites are found in the noodles and insecticide at the factory.
Last fall, the model finally purchased a Wii for the first time. Software for the console has all but dried up, and earlier this year, Nintendo revealed it was working on a Wii successor, leading to Japanese netizens saying that Higashihara killed the Nintendo Wii.