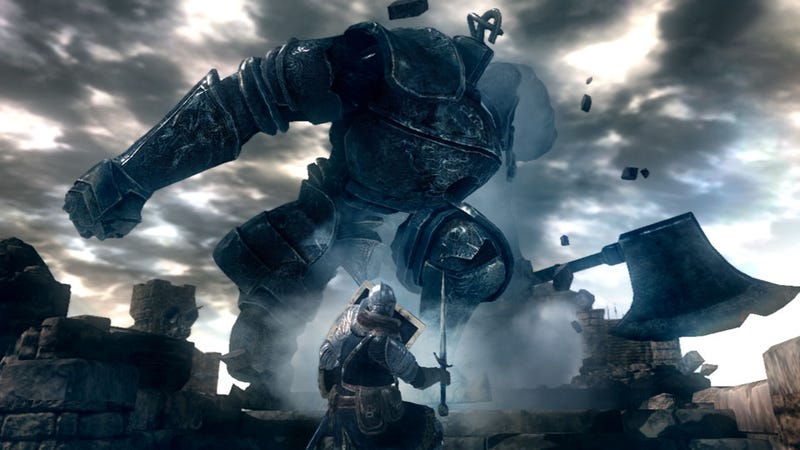 There's no mistaking it. Dark Souls is as much a Demon's Souls sequel as we're ever going to get, at least any time soon. It's the more beautiful Demon's Souls. It's the game more willing to run wild with its unique brand of twisted dark medieval fantasy.
It may have been touted as a more difficult Demon's Souls, with more relentless enemies, crueler environments and more trademark brutally. But Dark Souls feels like a more refined, better produced, more mature Demon's Souls—not just a sequel with the difficulty knob cranked to 11—a game I just had my first real-time gameplay demo of earlier this week.
To say that I was excited for Dark Souls may be an understatement. I lobbied (unsuccessfully) in 2009 for Demon's Souls to be Kotaku's Game of the Year. I have since sunk hundreds of hours into that PlayStation 3 game, seeing its every bit of content, nabbing the game's platinum trophy. I came to love it harshness, its brooding atmosphere, its punishments for carelessness and its rewards for thoughtful play. So, yes, I'm very interested in Dark Souls.