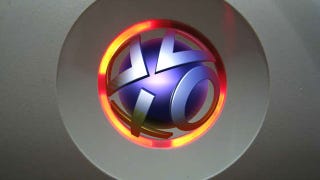 At this point, after 17 days with no end in sight, it's fair to ask the question. the PlayStation Network Outage, or the Xbox 360's Red Ring of Death: Which is worse?
Let's leave aside the data breach, though it is one of the largest in history, and is the feature of this disaster that attracts so much mainstream attention. Within the gaming community, the idea that a console would be completely without its online functionality for this long is just staggering.
The Red Ring of Death is forever an embarrassment to Microsoft, and deservedly so. A console that does not work is about as bad as it gets. But that affected a single product directly. The PSN outage has a much more direct and damaging effect on publishers and studios, given the nature of the problem and the state of online marketplaces now versus 2006 to 2008.
This isn't simply an issue of inconvenience to Killzone 3 gamers or those pinched by Capcom's ridiculous DRM in Bionic Commando: Rearmed 2. Anyone playing D.C. Universe Online on the PS3 has been completely shut out of their game, for which they pay a monthly fee (in addition to the title's retail cost). Sucker Punch's Infamous 2 beta has been interrupted.