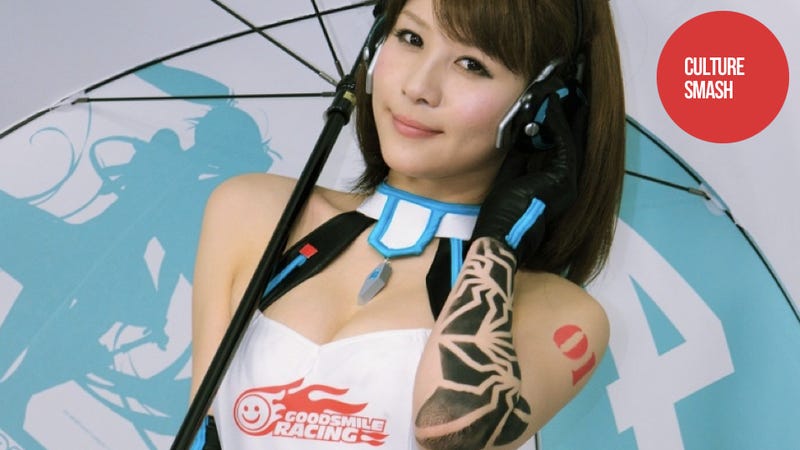 Martini. Marlboro. Cigarettes and liquor have traditionally been big motorsports sponsors. But a new breed of sponsors exists, such as Sony's PlayStation, and even more otaku geared companies are using racing as a vehicle to promote their wares.
On Sunday May 1, the second round of Japan's Super GT series got underway at the Fuji Speedway. One class stood out: the GT300.
The GT300 class features otaku-friendly cars such as the Evangelion RT Test Type-01 (Neon Genesis Evangelion inspired race queens and cars), the Hatsune Miku Good Smile BMW (figure maker Good Smile's racing car with music game heroine Miku Hatsune), the Evangelion RT Production Model-02 Direction (an Evangelion Porsche), the Pacific Nac Ika Musume Ferrari (a self-descriptive Shinryaku! Ika Musume Ferrari), and the Haruhi Racing Hankook Porsche (a collaboration between South Korea's Hankook and schoolgirl character Haruhi Suzumiya).
Anime-themed racing cars started appearing in Japanese racing as early as 2007 or 2008. Last year, the Evangelion racing team aroused much publicity with its Eva cars and cosplay racing queens. The driver's suits were even modeled after the "plug suits" wore in the popular anime.