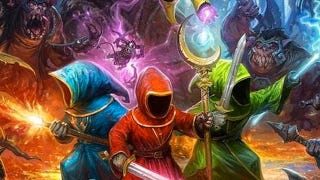 Fredrik Wester can actually name a computer game that was too hardcore, too out there, for his company to publish. That's a surprise, considering how (putting it kindly) obscure (?)… specific (?) … for-nerds (!) the games that Wester's Paradox Interactive puts out there.
Naval combat simulator set in the Arctic Circle? Too hardcore for Paradox? No, they would really make that. And they are. It's a real forthcoming Paradox game.
A massively multiplayer game set in 17th Century New England? Nope. That wasn't too weird for them either. It's called Salem, and it too is coming.