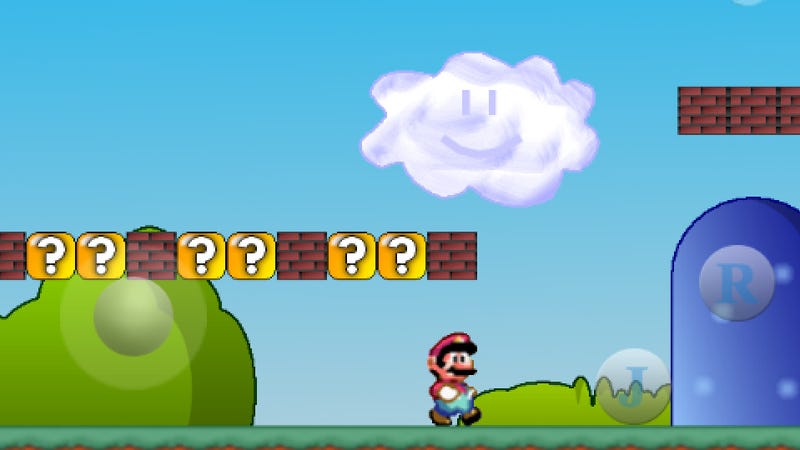 Trademark red cap and white gloves, big mustache and floating coins. There's no confusing this iPhone game: It's Super Mario Bros. Only it isn't. [Update]
Monino by developer FeYingInfo popped up on iTunes for a penny shy of a dollar earlier this week begging the question: Why in the world did Apple approve it?
This isn't the first time Apple's game approval process has been caught asleep at the wheel. Earlier this year two games about fighting rabbits wound up on the Mac App Store. Lugaru and Laguaru HD were made by two developers. One was the official game, the other an unsanctioned knock-off. A week after Kotaku reported that story, Apple removed the offending, lower-priced copy.