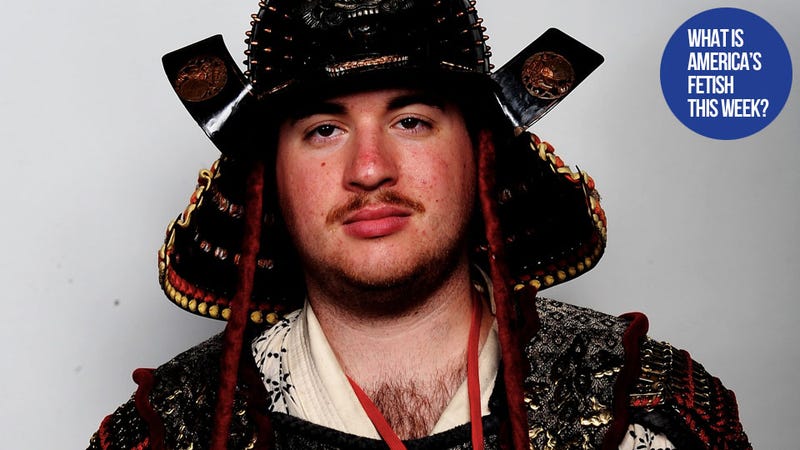 It's a country with 120 million people, with a deep and long history, with a complex and beautiful language. Yet, for Americans, Japan often offers something else entirely—a place to project its fears, fantasies, and, yes, even neurosis.
So much of Japan is familiar for Americans. There's baseball, rock music, junk and fast food culture, and all those Japanese products, such as TVs and cars, that Americans snap up.
Yet, Japan is different.
There are enough familiarities to make the country inviting for Americans, but enough nuances to make it perplexing. America's Japan fascination isn't new. The countries have a shared history; however, the way in which you view Japan is largely a product of the time in which you lives. Japan's allure, though, never changes.
In the 19th century, Americans forcibly opened up Japan, taking advantage of a weakened government. Japan had been in forced isolation from the West since the 17th century. During that period, foreigners couldn't enter Japan, and Japanese people were not allowed to leave under penalty of death; Dutch and Chinese traders were permitted on a man-made island in Nagasaki called "Dejima." The country was cut off from the world, looking inward and doing things on its own terms. According to game translator Matt Alt, who co-authored Yokai Attack! and Ninja Attack!, Japan was a time capsule. "It's the only country I'm aware of that actually stopped using guns," said Alt, "and went back to only using swords." Japan operated on its own terms and pushed back hard against foreign imperialism. Some call Japan's decision to hedge its bets and block foreigners for centuries xenophobic, but seeing what happened throughout the rest of Asia, namely colonialism, I'm calling it smart.
In the late 19th century, Japan—with its sword-carrying samurai, demure geisha, and woodblock prints—was exoticized and fetishized by foreigners. "I think Japan has long existed as an appealing world of exotic dreams for Americans and other Westerners," Roland Kelts, author of Japanamerica, told Kotaku. "Orientalism, as Edward Said has shown us, is a construct comprising Western projections upon formerly 'distant' lands of very different cultural character, a blank canvas for fantasy, willful misinterpretation and missing links." The concept of "Japonism", the appreciation of Japanese art and design, influenced European artists and American artists like Whistler. Kimonos and geisha popped up in fine art. Japanese architecture and motifs were even absorbed by Frank Lloyd Wright. The visual appeal of Japanese art, with its emphasis on line, nature, and even flatness were a breath of fresh air. The Japanese people themselves were fetishized as being one with nature and as having a greater understanding of the natural world.
(Koichi Kamoshida | Getty)
Japan modernized quickly and industrialized. The country created a massive military complex, willing to wage war. Japan's growth stoked "Yellow Peril" fears, a concept rooted in American racism; Yellow Peril was used to refer to the increase of Chinese immigrants to America during the 19th century. War propaganda depicted the Japanese as automaton workers—a stereotype that exists even to this day—and encouraged Americans to work harder and harder.
War stereotypes, however, gave way to Post-War fetishizing. During the days, weeks, months and years that followed the empire's defeat, Japanese women once again found themselves as an object of fetish, due in part to physical and linguistic differences. As detailed in John W. Dower's Pulitzer Prize-winning Embracing Defeat, Japanese males were relegated to a sub-human category, while Japanese women, who had traditionally viewed by Westerners as geisha, were objects of lust and fascination. Troops would flock around women wearing expensive kimonos for photo ops. To negate rape, the Japanese government recommended that young women wear baggy clothes and avoid seeming friendly. The Occupation government also instituted a policy of government-controlled prostitution in hopes of maintaining order. As noted in Embracing Defeat, it wasn't unheard of for women to service over fifty U.S. servicemen a day. Some women had mental breakdowns. Others committed suicide.
Sex in Japan interests Americans, if anything, because sex interests people. An interest in sex is natural, healthy and normal. What makes sex in Japan the object of fetish for Americans is the lack of context from which it's traditionally viewed. Sex is not placed in the same religious construct that it is for most Americans. Japanese concepts of guilt concerning sex are not pervasive, and generally speaking, there are fewer traditional sexual hang ups. Nudity, which of course can be embarrassing for anyone, is not shameful, but rather, viewed as natural; families, friends and even co-workers take baths together at hot springs. Japanese pornography, which is how the majority of Americans are acquainted with sex in Japan, does censor genitalia, but that doesn't mean Japan is prudish about nudity. The contradiction, especially compared with America's graphic pornography and contrasting Puritan background, leads many Americans to simply label Japan as "perverted". But who's perverted, the American who pays to see naked women at a strip club or the Japanese who legally pays for a blow job in the country's "night spots"? Both probably, but at least Japan isn't trying to sugarcoat things.
During the Post War Era, a handful of troops became interested in the country itself—the language, the culture, the history. An member of the American military serving in Japan, Donald Richie would go on to become a famed Japanese film expert. Other American businessmen saw an opportunity in Japan and created companies like Sega. During the following decades, more and more Americans who were born during the war started seeing Japan in an entirely different light. From the 1950s to 1970s, the American counter-culture—namely first the beatniks and later the hippies—discovered Japan via religion like Zen Buddhism or Shintoism.