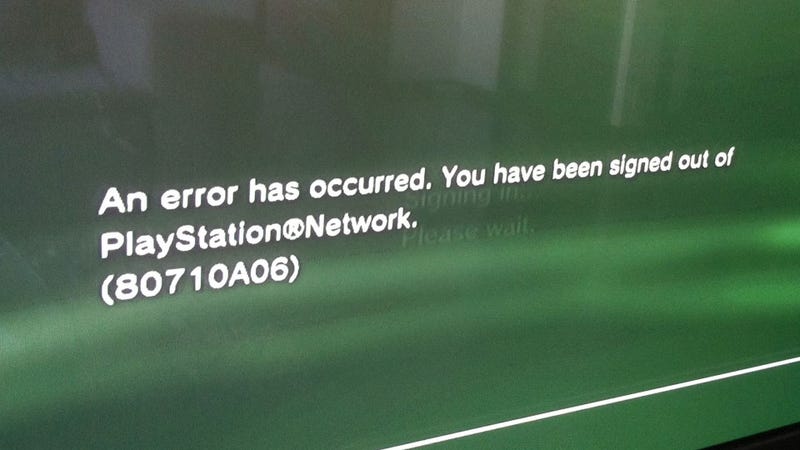 Can you log onto the PlayStation Network via your PS3 console at the moment? We can't, and we're getting reports plenty of other people can't either.
Attempts to log into the PSN on consoles are being met with the error message 80710A06. While American users began reporting the issue a few hours ago, I've since run into the same problem on my Australian unit and Brian's console in Japan can't connect either.
A small message was posted on the PlayStation Blog earlier today warning that "certain functions of PlayStation Network are down". If this is indeed global, and not some coincidence, the complete inability of people across the planet to sign into their accounts on a PS3 would seem to be a little more severe than that.
While Sony has yet to officially notify customers of the reasons behind the outage, activist group "Anonymous" has been claiming to have been behind attacks against the PlayStation Network for a few weeks now, and while the group's leadership has sworn off attacking Sony customers, there's no accounting for the actions of the individuals or splinter groups marching under the Anonymous banner. If this is indeed them, and the outage is affecting PS3 owners worldwide, that's one hell of an attack.