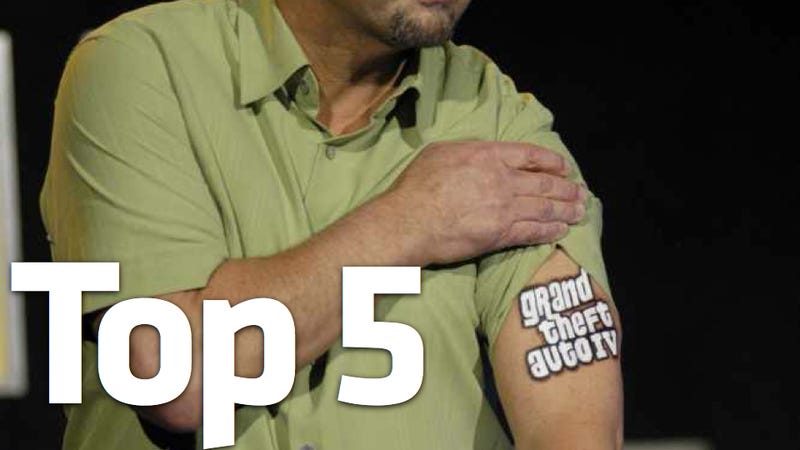 Each week throws off several new video game lists ranging from the humorous to the trivial. What's better? A list of those. Here's a roundup of the rundowns out there.
•Top 10 Embarrassingly Bad Moments In Video Game Marketing [Calm Down Tom] I thought for sure EA's mailing of brass knuckles for The Godfather Part II - a violation of the law - or the "Sin to Win" booth babe fiasco later that year, would have made the list. Or DJ Ravi at E3 2008. But I gotta say, this is a rather uncrackable lineup of just plain dumb marketing moves.
•10 Badass Gaming Tattoos [Joystick Division] Speaking of tattoos, I think we've featured all of these tattoos as screengrabs at some point. Fahey and Mrs. Fahey's his-n-hers Final Fantasy tats did not make the list.