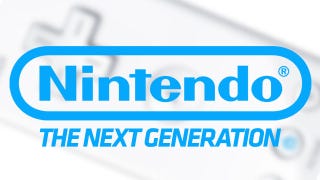 Nintendo's successor to the wildly successful Wii looks like it's going to be officially revealed at E3 2011—if not sooner—based on numerous reports that the company's next generation console is real, really powerful and already in the hands of video game developers.
A flurry of details, none of them officially confirmed by Nintendo, have been leaking left and right after Game Informer first published its story on what its calling the "Nintendo HD." We're rounding up all the rumored details on Nintendo's next-gen console right here, from its crazy controller to its purported hardware specs to its 2012 launch window.
Here's what we've heard—and what everybody else seems to have heard—about Nintendo's next system.
Game Informer kicks the rumor mill into gear with its initial report, claiming the "Nintendo HD" will be unveiled at E3 in June. The system "is capable of running games at HD resolutions," Game Informer writes, and will see a "late 2012 launch." It reportedly won't bear the Wii name.
Kotaku follows up, writing that "we've heard that [Nintendo's] machine will be more powerful than current-gen systems" like the PlayStation 3 and Xbox 360.