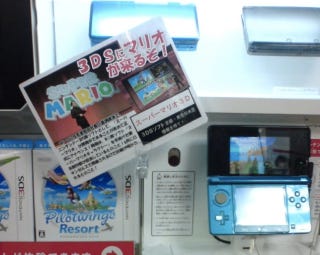 March's Tohoku Earthquake destroyed towns, took people's lives and left tens of thousand homeless. Out of courtesy, game developers postponed games and one company even canceled a title outright. March was a bad month for the video game business in Japan. March was a bad month. Period.
According to Famitsu publisher Enterbrain, the impact of the quake in the game business was to the tune of ¥7.33 (US$87 million) - ¥2.86 ($34 million) for hardware and ¥4.47 billion ($56 million).
Enterbrain says that sales for the Nintendo 3DS dropped off suddenly after the earthquake hit, and game title after game title was postponed.
Sales did drop off for the 3DS after the earthquake. The week quake occurred on Friday, March 11, but during the sales week ending on March 14, over 96,000 Nintendo 3DS units were sold, making it the highest selling console. Number two was the PSP at 44,000.