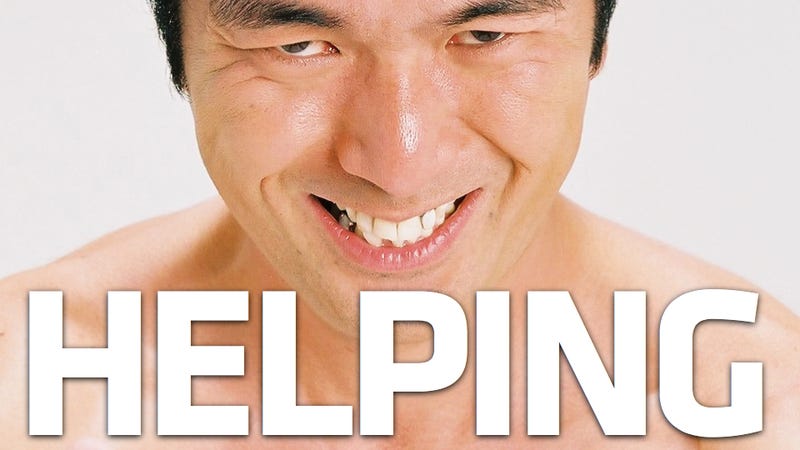 Decked out in black stretch pants, sneakers and not much else, Egashira 2:50 is one of Japan's most loathed comedians. "Creepy" and "annoying" are the words that usually describe him, but last month, the word that summed up Egashira the best is "heroic".
Egashira's schtick doesn't rely on witty puns or dry quips. Rather, the low-brow funny man gets his laughs by sticking his hand down his pants, standing on his head and chasing people around.
This is a guy whose antics are extreme - even by Japanese television's standards. He's not only blown flour as well as water out of his ass on television, but also has also stripped off his elastic pants on several programs, leading to Egashira getting a blanket ban from one network's variety programs. He was also arrested for in Turkey for flashing 3,000 fans at a wrestling match.
His private life seems equally mad-cap. Egashira was even once rushed to the hospital after downing five viagra tablets with brandy at a hostess bar.
On TV, Egashira is either pissing people off or flashing his genitals or annoying the crap out of everyone. No wonder he is often voted the most disliked comedian in polls. Yet, he does have his fans. His extreme humor is championed by the likes of Takashi Okamura, one of Japan's most popular and talented comedians. Egashira often appears on Okamura's programs, either to scream at people, get injured or chase around young idols.