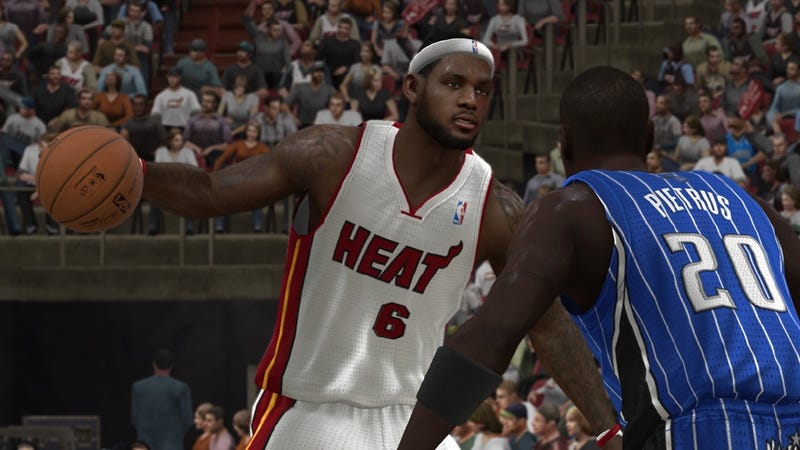 For a brief moment Tuesday, I wasn't sure we'd be seeing any basketball video game this year, even though I'd taken for granted that NBA 2K12 would release, a death-and-taxes sure thing in October for more than 10 years.
When EA Sports decided to pass on publishing an NBA simulation this year, its well known troubles with NBA Elite (above) last year first came to mind. And indeed they play a role. Unsaid yet plainly apparent is the fact that an almost-certain NBA lockout helped make that decision. So it occurred to me to check in with 2K Sports to make sure they were still going with their flagship title no matter what - strike, lockout, nuclear war.

I spent a good 45 minutes outsmarting myself - no wonder they went all in with Michael Jordan last year! They knew there wouldn't be an NBA season this year! - forgetting that, without NBA 2K, 2K Sports might as well close, especially if it can't put out a game against zero competition. A rep got back to me by email: "There will be an NBA 2K12."