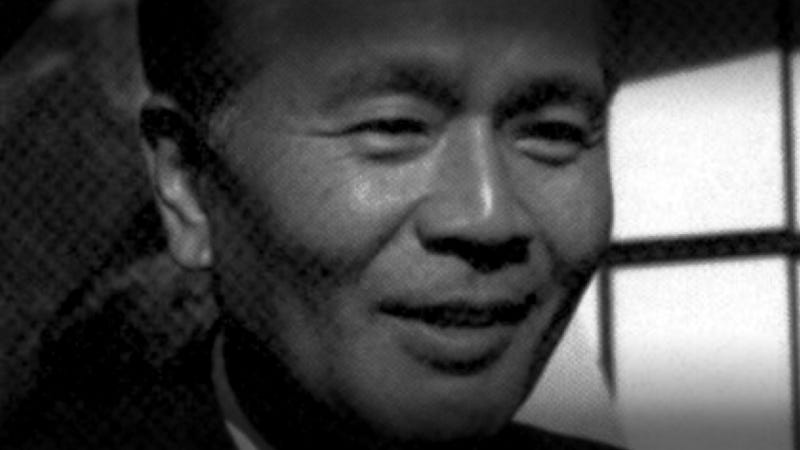 It was apparently a contracted hit. Gunpei Yokoi, father of the Game Boy who failed with the Virtual Boy, left Nintendo and was working with a rival on a new portable game device. Yokoi had too many Nintendo secrets. He had to be out of the picture, say the conspiracy theories. He had to be silenced.
On October 4, 1997, Yokoi was tragically struck dead after being rammed by a car. Or maybe, it was two cars. That's one popular rumor, anyway. That Yokoi was done in by Nintendo president Hiroshi Yamauchi. But according to the facts, these conspiracy theories are complete b.s.
The rumors that Yamauchi had Yokoi killed persist in forums and among friends. Type "Gunpei Yokoi" into Google, and the second result in Google's auto-complete results is "Gunpei Yokoi yakuza". The US versions of the rumor are more detailed than the Japanese versions, as Google searches for "Gunpei Yokoi" and "yakuza" turn up more results in English than in Japanese. Of course, conspiracy theorists would point to that as evidence of some sort, but that's merely diving deeper down the rabbit hole. The rumor is not new and began circulating soon after his death, and even after over a decade has past, it doesn't show any signs of going away.
At Nintendo, Gunpei Yokoi was one of the company's most beloved and respected employees. A jovial, easy-going guy who loved British cars. His name is now synonymous with the company as he spent the majority of his adult life at Nintendo, joining the Kyoto-based company in the mid-1960s and helping the former hanafuda company solidify its transition to toymaker, with products like the Ultra Hand and the Love Tester. In the 1970s and early 1980s, Yokoi spearheaded the move to video games, developing the Game & Watch series of handhelds in 1980 and mentoring a young Shigeru Miyamoto.
Yokoi's greatest success, however, was the Game Boy. Yet if that was his greatest success, Yokoi's greatest failure was the Virtual Boy. It was a game system that used a head mounted display to create the appearance of 3D graphics. Two years after the Virtual Boy launched, Yokoi was dead.
This is where the conspiracy theorists enter. The cause of Yokoi's death, they say, wasn't merely an unfortunate accident, but rather a direct result of the Virtual Boy's failure. Or Yokoi's decision to make a gaming machine for another company. Or Yokoi's decision to leave Nintendo. Or all of them, take your pick.
However, the Virtual Boy wasn't the reason why Yokoi left Nintendo. As reported in the book Nintendo Magic, a Nintendo employee that worked under Yokoi says that the famed creator was planning to leave Nintendo at age 50, regardless. Yokoi ended up staying on until he was 54, perhaps because of the Virtual Boy, but it sounds like Yokoi was ready to do his own thing, namely setting up his own company, an offbeat toy and game maker called Koto Laboratory. The Virtual Boy's failure might have been an unexpected release for Yokoi, because it did provide him an easier excuse - easier than, say, if it had been a monster hit.
It wasn't a hit. To this day, the Virtual Boy remains one of Nintendo's biggest video game failures. "Video game failure" because for much of the company's early years under president Hiroshi Yamauchi, that's all the company seemed to do: fail. Business venture after business venture came up short. However, the refocusing on cards and the expansion to toys brought greater success to Nintendo. Yokoi was instrumental in Nintendo's success, and Yamauchi, being a sharp businessman, certainly must have been aware that with success comes failure. For every Game Boy, there's a Virtual Boy.
The conspiracy theories pin the crime on Yamauchi, saying that the Nintendo president had Yokoi murdered. While historically, Nintendo does indeed have yakuza connections, the idea that Yamauchi had one of the companies most esteemed and productive former employees killed is just one of many preposterous notions the entire theory is built upon. Well, Yamauchi is rich and powerful, so he controlled the police and could get away with it, theorists will argue. The thing about conspiracy theories is that if something doesn't work, there's always another explanation. They're not built on facts, but fantasy.