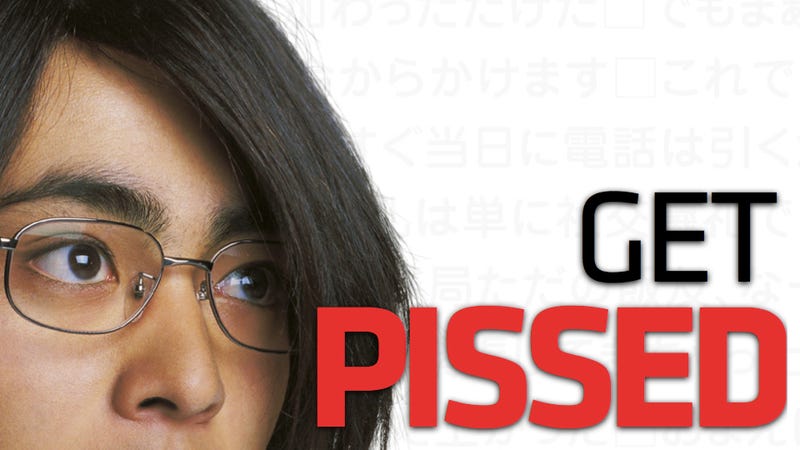 Are you a nerd or a geek? If calculations are correct, I've probably pissed off oodles of others, who have also pissed off their fair share of fellow nerds. It's a vicious cycle: otaku (loosely "geek" or "nerd") pissing off other otaku. But it exists and, otaku being otaku, there's not much one can do about it.
I'll be a nerd and point out that, yes, there is a nuance of difference between otaku and their Western counterparts. One of the big differences is that otaku refer to people who are very much into something. Thus, there are train otaku, Gundam otaku, sticker otaku, game otaku, movie otaku and so on and so forth.
Yes, in the West, you could say that a "nerd" or a "geek" is someone who is obsessed with something. So you have film geeks and comic nerds and so on. There is a nuance of difference between "nerd" and "geek", with geeks being slightly more socially acceptable. Nerds are, in my construct, more passionate and more angry. Thus, you have the somewhat cute term "geek out" (to get excited about something), but then also the more vitriolic "nerd rage" (to get utterly pissed off).
Otaku are somewhere in the middle, but different in that for a long time they have been painted as socially unacceptable in Japan. While in the West, nerds or geeks are typically painted as awkward, but good at math or science, otaku were viewed as obsessive types, who spent their time in dark rooms. In 2005, the perception changed with Train Man, a book of collected BBS postings about an otaku who wins over a pretty girl. For a brief moment, otaku became cool. That is, until the Akihabara Massacre, and the spectre of the malevolent returned. Often people in the West think it's cool to refer to themselves as "otaku", but many in Japan find the word somewhat embarrassing, preferring the term "Akiba-kei" or "Akiba-type".