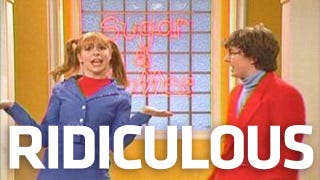 "That's it. I am never playing a Kinect game again."
I said this under my breath at a recent game expo, after surviving what I deemed my last controller-free gaming experience. Obviously this was an emotional overreaction, but the reasoning behind my Hulk-Smash attitude was sound.
I've always excelled at making a complete ass of myself: On Nickelodeon, millions of kids watched me jump around like a freaked out maniac every Saturday night (see above), and these days I make videos where I get drunk for video game science. My mother is extremely proud.