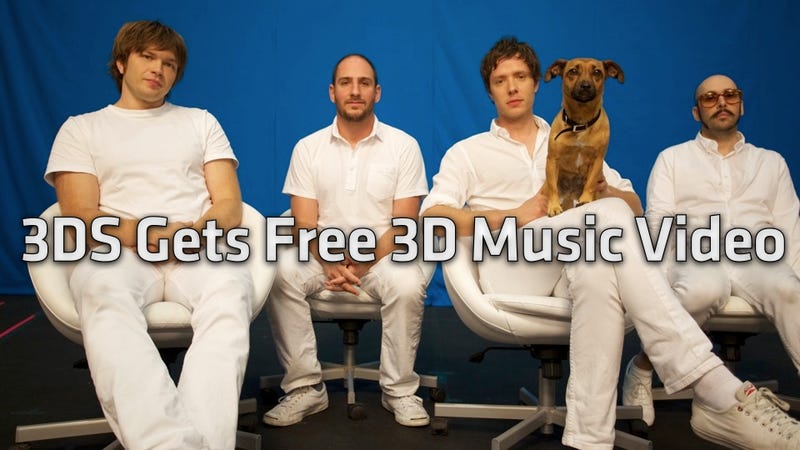 This morning North American owners of early 3DS systems awoke to find that Nintendo was delivering their first free 3D video to the system. But the company warns they may delete, without warning, in a later update.
The small system update includes a 3D music video of OK Go's White Knuckles, viewable in 3D or 2D. It also includes a bug fix meant to "improve overall wireless connection of your Nintendo 3DS system." I haven't run into any wireless connection issues, but there's also very little to do on the system with WiFi currently.
Japan received a similar music video and bug fix update shortly after the launch of the system in Japan. It features a Mario music video.