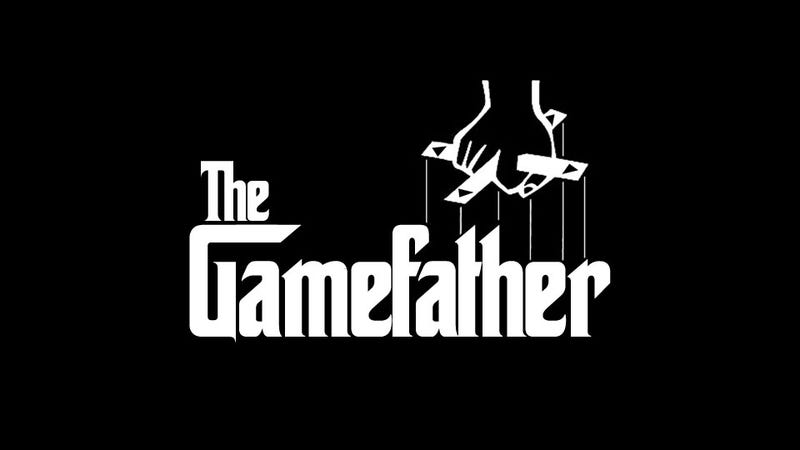 Nintendo, the world's family-friendly video game maker, formed under less virtuous auspices. Before Nintendo made video games, they made playing cards for gangsters and ran their own love hotel, which some assert their own president frequented—during work. Saucy!
It's deathly quiet. I can hear my footsteps as I trundle down a small side-street, where the road narrows and then widens. It's early afternoon, and snowing—the last rattle of winter. Near a bridge that straddles the river, next to a lifeless fruit stand, sits the birthplace of one of the most successful video game companies in the world.
You wouldn't know the three-story stone structure—a rarity in a country that historically favors wood—is anything special if you missed the plaque that reads, "The Nintendo Playing Card Co." The windows are dark. Some cardboard boxes are visible in the second story window. You also wouldn't know that the area houses several Yakuza strongholds, unless you'd talked to the locals. The area looks safe and sleepy by Western standards.
But that's the thing about crime and Japan. Like yakuza tattoos, it seethes just underneath the surface.
In the late 19th century, thirty-year-old Fusajiro Yamauchi saw an opportunity when the Meiji Government legalized hanafuda playing cards in 1886 after opening itself to the West. Those like Yamauchi who previously played cards illicitly were permitted to openly indulge in their pastime. Yamauchi set up shop in fall 1889, producing hand-made hanafuda cards. The stone building, erected in 1933, often referred to as the original Nintendo headquarters, is not where the card company was born. The first Nintendo office was in a small, two-story building next to the stone structure. It's here that Yamauchi started crafting and selling Nintendo hanafuda. The original building has since been bulldozed. It is now a parking lot.
In recent years, a more sanitized version of Nintendo's history was embraced by the company, one in which Nintendo went from a humble playing card company to an international and iconic game company. Rags to riches.
The truth is actually riches to even more riches. It involves Japanese organized crime and gambling, sex, and even linguistics.
Hanafuda is a traditional Japanese card game that is often played during the New Year's holidays, at least today. In the 1880s, it was played by gangsters, and its popularity spread due in large part to gambling. The Japanese word "yakuza" originally meant "useless individuals" and is derived from a losing hand played with hanafuda. Just as Nintendo's lore is inseparable with hanafuda, so is hanafuda impossible to disentangle from the history of Japanese organized crime.
That isn't to say Nintendo was originally run by Japanese gangsters. Saying that would be like assuming that all Vegas dice makers are run by the mob. However, there is no doubt that yakuza were gambling on Nintendo hanafuda. Fusajiro Yamauchi, it seems, saw a demand and then filled it. For customers, he only had to look outside his door. The area was teeming with bakuto (groups of gamblers) and racketeers.
The original Nintendo headquarters is located in a part of town that's the turf of the Aizukotetsukai, one of Kyoto's oldest and most powerful yakuza groups. Now in its sixth generation, the Aizukotetsukai were established in Kyoto in 1868, over a decade after the U.S. "black ships" arrived on Japanese shores that opened the country to the West. The group's founder Senkichi Kousaka, aka "Kotestsu Aizu," was an infamous gambler and swordsman in his day.
"The Aizukotetsukai used to control the town but it's unclear if they controlled Kyoto at the time Nintendo was born," explains Jake Adelstein, author of Tokyo Vice and co-editor of website Japan Subculture. Nevertheless, the group remains active in modern Kyoto, as evident in this police archive still from an Aizukotetsukai ceremony.
Equally unclear is the meaning of Nintendo (任天堂), which has always been ambiguous - even to the Japanese. It's commonly said to refer to「運を天に任せる」or, as it's often translated, "leave luck to heaven".
Poetic? Yes. But that translation does not take into account the context of either syllables "nin" (任) or "ten" (天). As mentioned in The History of Nintendo by Nintendo Dream writers Florent Gorges and Isao Yamazaki, "ten" (天) contains the same kanji character as used in the word for the mythical being Tengu (天狗). Gorges and Yamazaki explain that soon after Nintendo was originally founded in the late 19th century as a playing card company, company president Fusajiro Yamauchi brainstormed ways to get his company out of a hanafuda sales slump. The company's premium cards were not doing well as they once had, so Yamauchi came up with the idea of selling lower quality cards under the name of "Tengu".